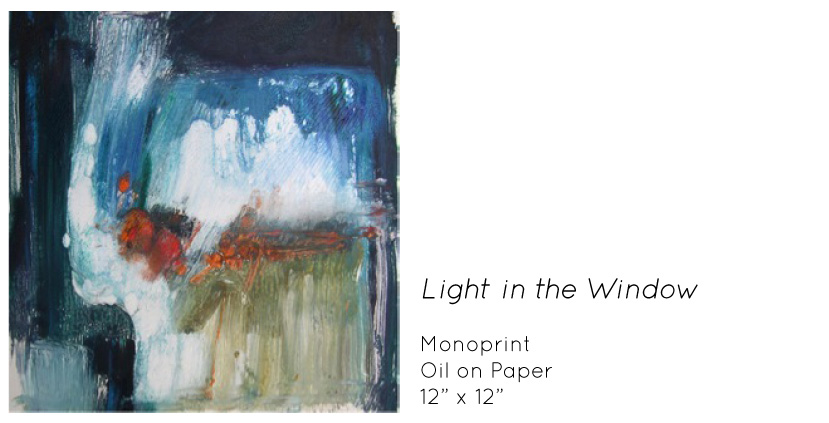 Edelman's paintings focus on the relationship between humankind and the environment, sometimes using images of symbolic landscapes. Because stewardship, and consumption along with destruction of the landscape become an issue of increasing relevance in the world our impact on the landscape is a concept she seeks to illustrate.
Inspired by the vastness and spiritual character of the landscape, and the rich presence of past cultures, her work begins to reflect respect for the care of the land and its resources, as well as the mysteries of the world itself. This ongoing theme remains present in her recent work. The paintings address the meeting of nature and our cultural demands. They examine these fragile bonds through the relationships of common materials, landscape imagery and the color.
She is also fascinated with the immediacy of oil on paper monoprints, and the sparkling effects that can be achieved in a once-only print.
You can reach Judith Edelman at j.edelman@yahoo.com